Every baker has certain foods that terrify them to make. On the top of mine is bread. Bread is scary. Yeast…yeast is a nightmare. But I decided to finally tackle baking bread! And a bread that didn't have yeast. It was so easy.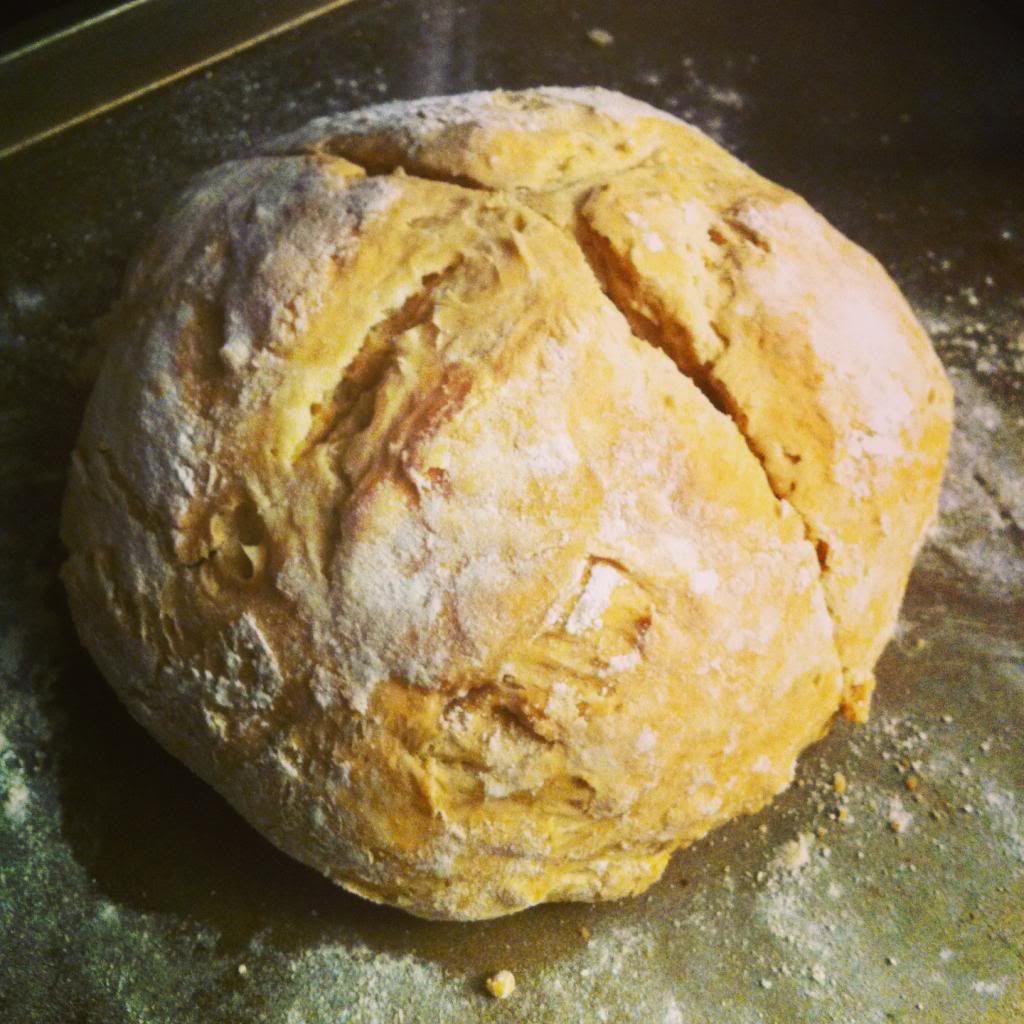 Easy Irish Soda Bread
2 cups self rising flour
3/4 teaspoon baking soda
1/2 teaspoon salt
2 tablespoons butter, melted
1 cup homemade "buttermilk" (squeeze 1 tablespoon fresh lemon juice into a 1 cup measure, fill remainder with milk and let stand for 5 minutes)
Pesto Grilled Cheese
Basil pesto spread
Mozzarella cheese
Sliced Easy Irish Soda Bread
Preheat oven to 375 degrees.
Create homemade "buttermilk" and let stand for 5 minutes. While waiting, combine flour, baking soda, and salt in large mixing bowl. Mix well. Then combine butter and "buttermilk" making sure to scrape down the sides and mix well. Dough will be sticky.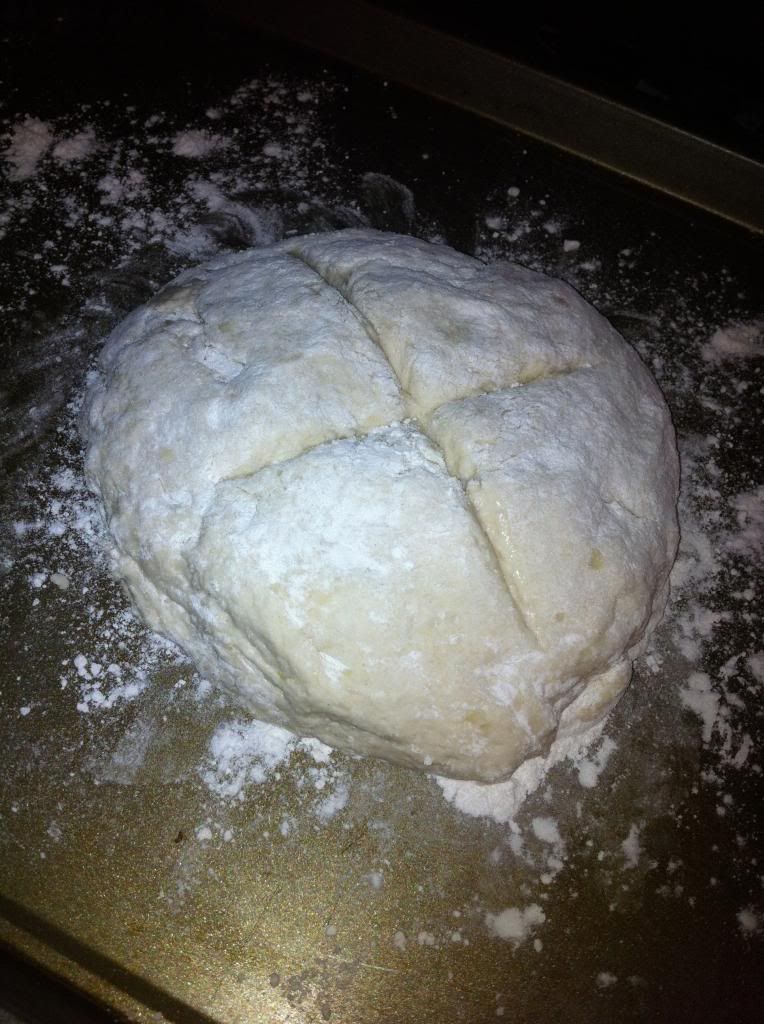 Flour hands and form a ball with the dough, placing on a baking sheet. Lightly flour dough and bake for 30-35 minutes (time depends on your oven, it took mine quick a bit longer but original recipe called for 30-35) or until top of bread is golden brown. Let cool completely before slicing.
Add basil pesto and mozzarella cheese to make a delicious grilled cheese sandwich! Or make open-faced grilled cheese sandwiches- place pest and cheese covered bread slices in 400 degree often until cheese has melted (about 10-15 minutes).