I love soup. It's not even really that cold in NYC right now, but I wanted soup. I'd been feeling a bit under the weather and wanted to combat that (and any chances of getting sick from the flu epidemic in NYC) with a hearty soup. So as part of my $13 a week, I made a heaping pot of soup! It's so delicious and made my apartment smell great.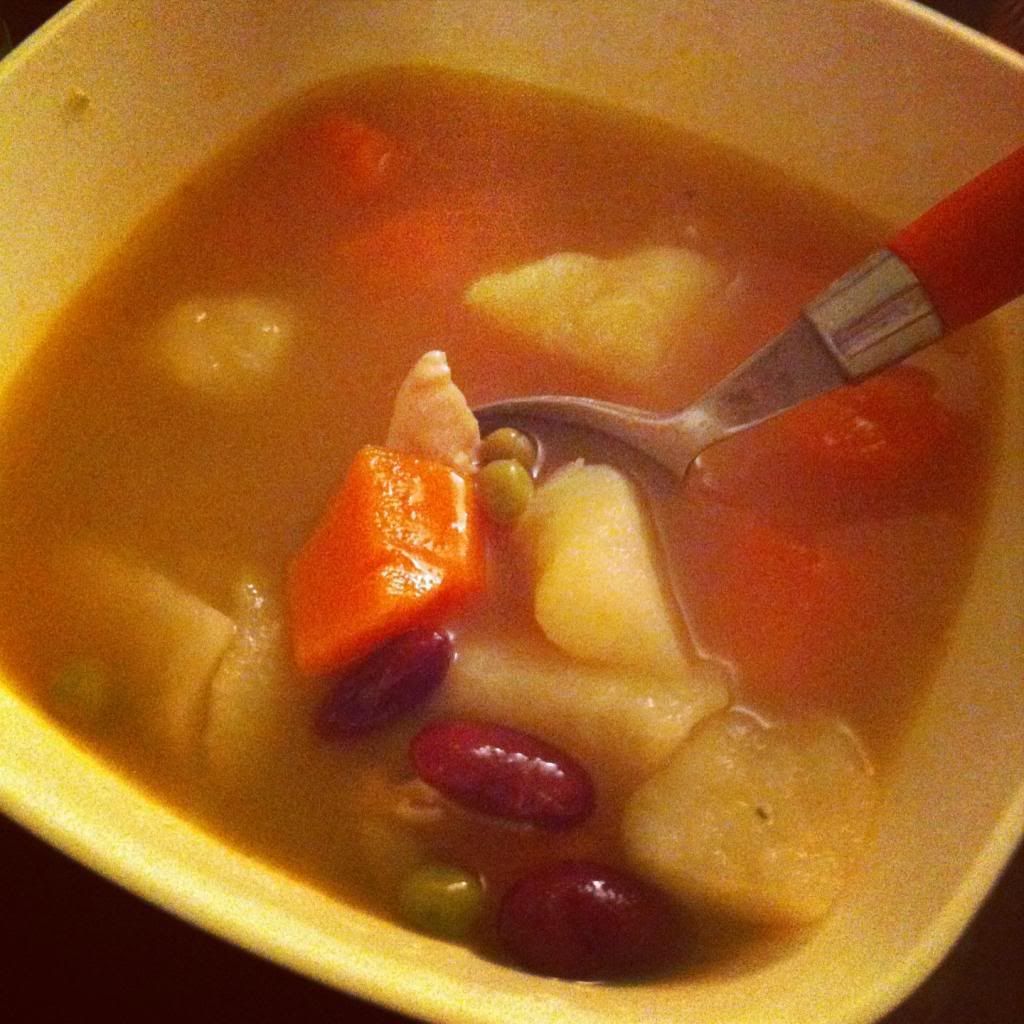 1 lb shredded grilled chicken, seasoned (I used a cajun season for extra spice)
6 carrots, sliced
1 can sweet peas, drained
1 can kidney beans, drained
2 large potatoes, peeled and sliced
1 box chicken broth
4 cups water
Hot sauce
salt and pepper to taste
In a very large bowl combine chicken broth and water. Bring to boil. Add chicken, carrots, peas, beans, and potatoes. Add hot sauce to taste and cover. Simmer for 1-2 hours until all veggies and potatoes are cooked through.
Total cost: $13.76
Total servings: 7-9
Cost per serving: $1.53