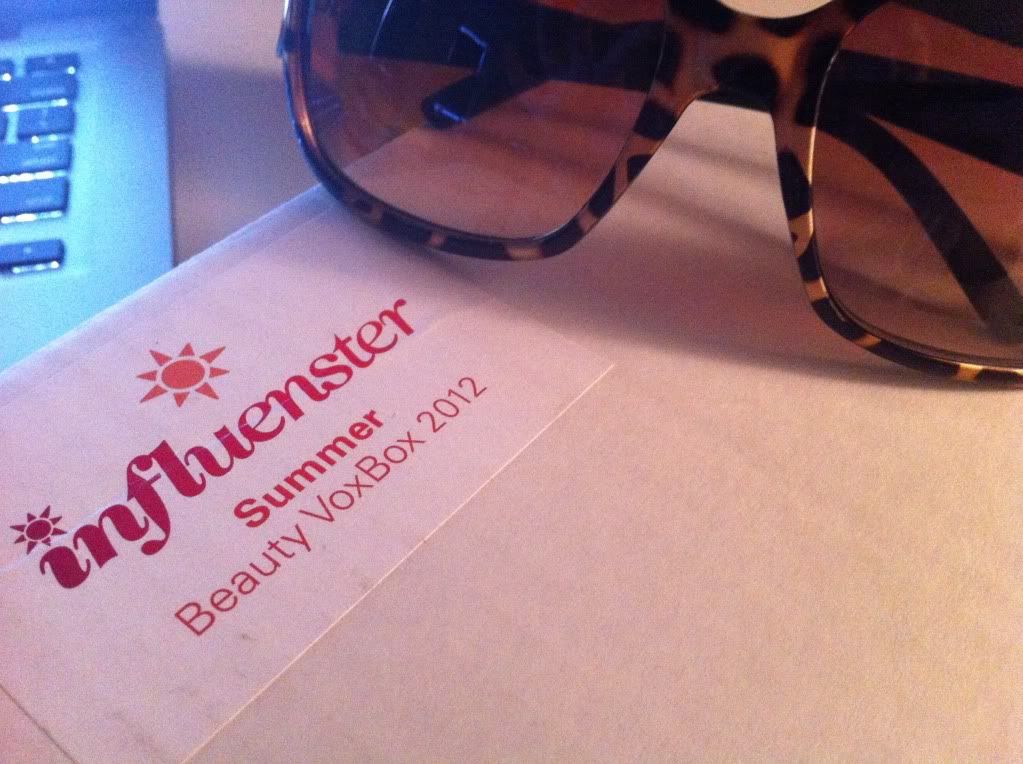 Way back in March I wrote about the first Influenster VoxBox I got. I loved it and was so excited to see that I would be getting another one! A summer themed one. I had to enlist the help of my mother again, so here's the rundown of what my box contained: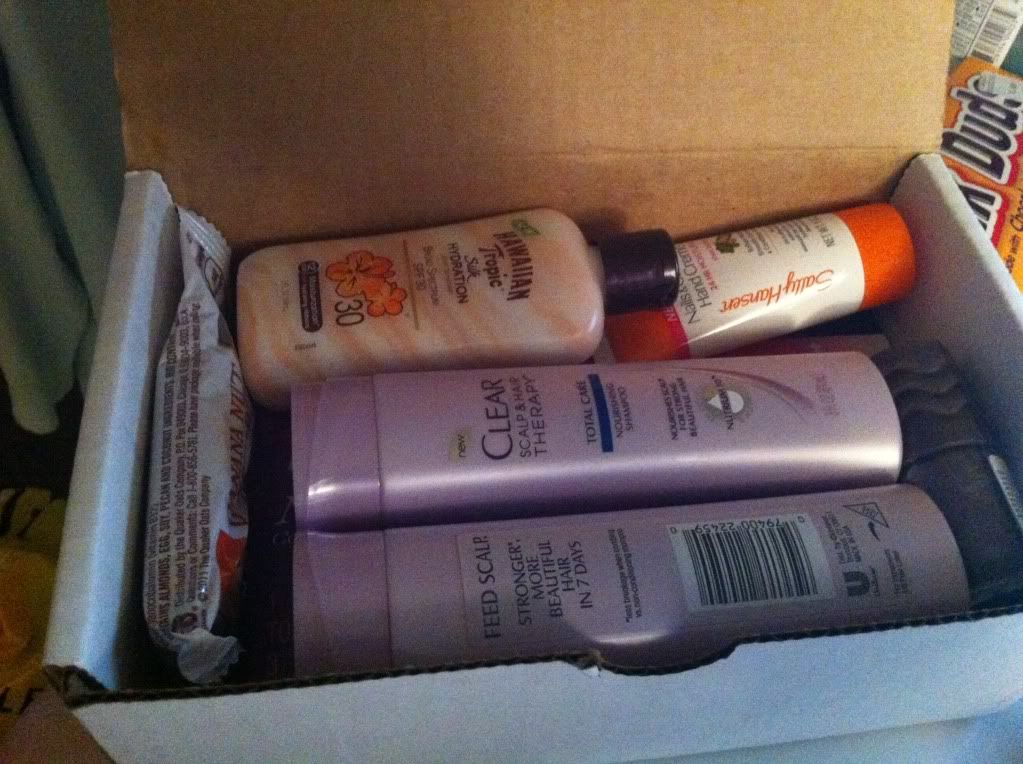 Hawaiian Tropic Silk Hydration Lotion Sunscreen SPF 30
Tampax and Always Radiant Collection
Quaker Soft Baked Bar in Banana Nut Bread
Sally Hansen Magnetic Nail Color
Sally Hansen Nails and Cuticles Hand Creme
Clear Scalp & Hair Beauty Therapy

I love sunscreen so I was really excited to try the Hawaiian Tropic Silk Hydration. I'm not the biggest lotion fan, so I was a bit worried. But I ended up really liking this. It was enough to make my legs feel smooth without feeling slimy. It also didn't have an overwhelming sunscreen smell so that's always a major plus! Overall I think this lotion is great if you need sun protection but aren't a fan of the distinct sunscreen smell.

What girl doesn't need some extra tampons? Now this is where I'm about to over share a tiny amount so feel free to skip on over to the next paragraph if you'd like. I am a Tampax fan so I already know that I love these tampons. I don't user liners, so I can't comment on the ones that they sent, but I also love the bag that it all came in! It makes for a perfect holder to stash at my desk without screaming "I'm holding tampons!"
Sorry VoxBox, but I couldn't try to Quaker Soft Baked Bar because I am repulsed by bananas. I hate them. I would have tried anything except bananas or coconuts (and this bar had both). So I had my mom try it. Even without trying it the one thing I do like is that it gives directions for warming the bar! How cool! It's a small size bar but at 140 calories, it's not bad. Here is what my mom had to say about the taste: "It was good. Very banana tasting. Nice and moist. It was soft and chewy not crunchy even though it had some nuts. I liked it."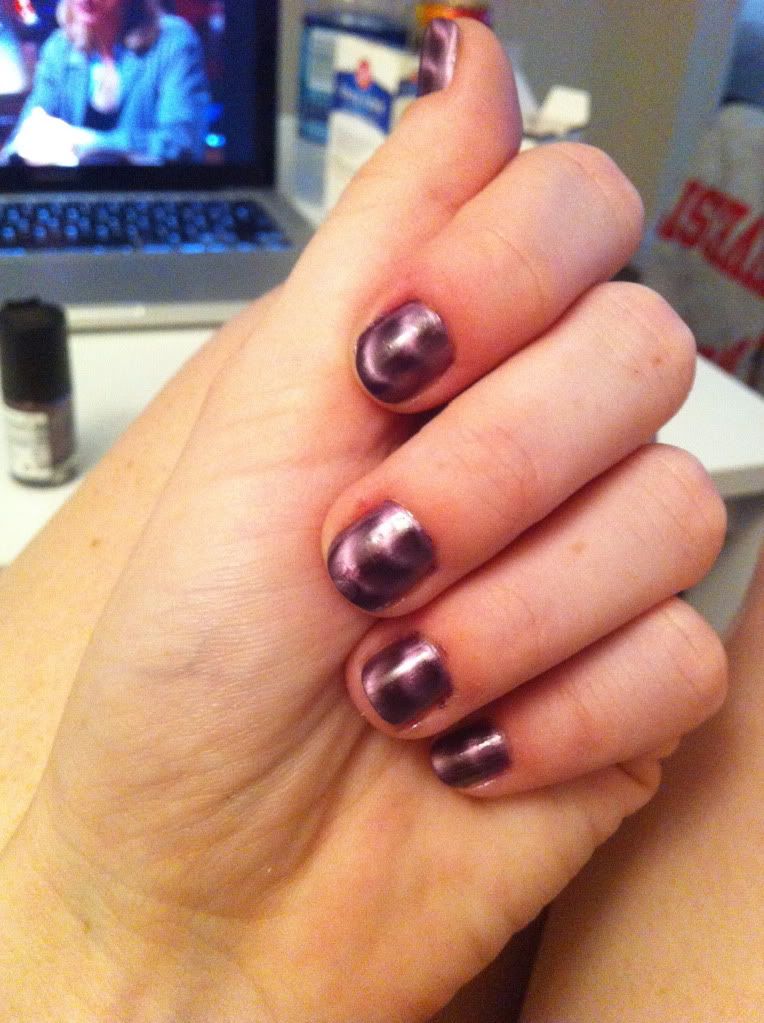 Now on the something more exciting…I was so happy that getting this box gave me a reason to give myself a much needed manicure! And a real one- not just painting my nails and claiming it's a manicure. I used the Sally Hansen Nails and Cuticles Hand Creme which was super soft, but I'm not a huge hand cream fan. So instead I used this extra moisturized cream on a much needed area…my feet! (No I won't be showing a picture, you're welcome) And it was amazing. Then I used the Sally Hansen Magnetic Nail Color (Polar Purple) and after rereading the instructions I finally figured it out. It takes a bit longer than a regular manicure because of adding in the metal part, but it is pretty unique and cool. Not an every day polish, but a fun one!
Also as a ginger, we know that I love my hair, so I was super excited to try the Clear Scalp & Hair Therapy shampoo and conditioner. First thoughts…it's a pretty shiny pink color and it smells good. After a couple days use, my hair felt softer and seemed shiner. It seemed much easier to straighten my hair compared to my normal conditioner! Overall I am a fan of this and have added it to my to-purchase list!
Disclaimer: I received this product complimentary for testing purposes from Influenster.