Georgetown Cupcakes, famously of DC, has their own TLC show called DC Cupcakes. Now I love anything cupcakes, so obviously I've seen their show before. How I didn't know until yesterday they had a shop in NYC is beside me!
But luckily I managed to catch the most amazing tweet late in the afternoon.

I knew I had to check it out. So I googled the address and planned my attack. And my planned my attack I mean I searched their website to pick out my cupcake choices. Since I was getting one free, I figured I'd pick up a second one since I was in the neighborhood. Plus I choose to walk the just over 4 miles there (took the train back in the sweltering heat) so I could work off some extra calories!

In my search for the best cupcakes in the city, I like to use a staple that most every shop carries. For me, that tends to be red velvet. As previously mentioned it is my favorite. But I also wanted to test a more unique flavor.

So I choose red velvet and lavender earl grey teacake. First off, the cupcakes here are "normal" size (places like Crumbs serves large size ones) and thus the $2.75 a piece didn't seem as bad as the normal $4!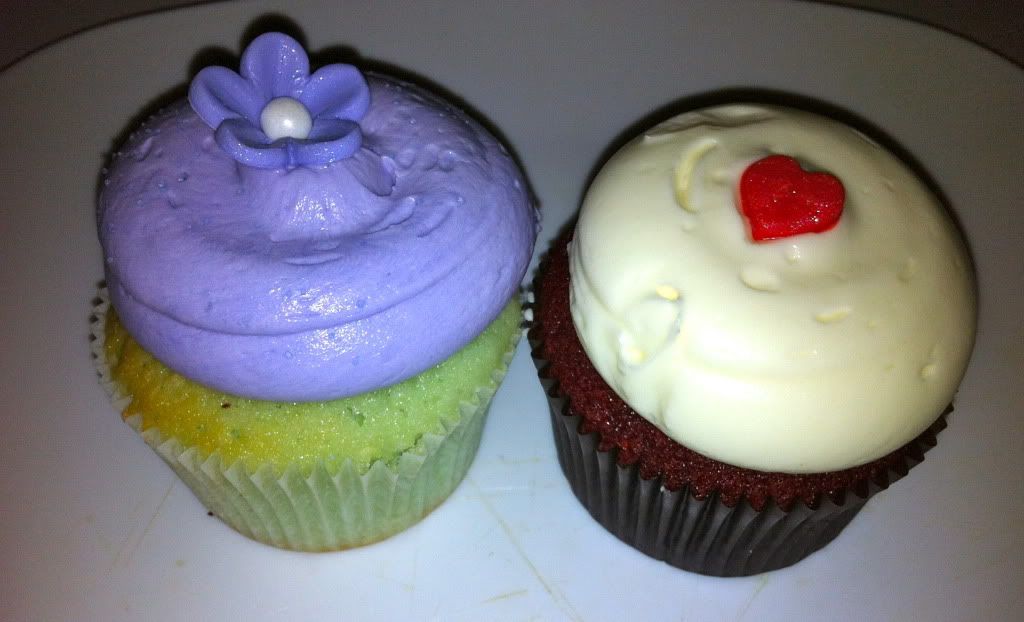 The verdict? Both were delicious! The lavender teacake one had a subtle, but distinct green tea flavor and the frosting was flavorful without being too sweet. The red velvet cake was moist and flavorful. My first bite I was a bit upset with the cream cheese frosting because it didn't have that rich flavor. But my first bite was a fluke because the rest of the cupcake had a rich cream cheese flavor and warm vanilla. It is one of the best red velvets I've had to date! So if you're in SOHO stop by! 111 Mercer St. between Spring and Prince streets!