As mentioned, I stumbled upon a street fair while on my way home from Central Park. The first place I stumbled upon was Yianni's Cafe. I was so excited, but reframed because I wanted to see more of the fair.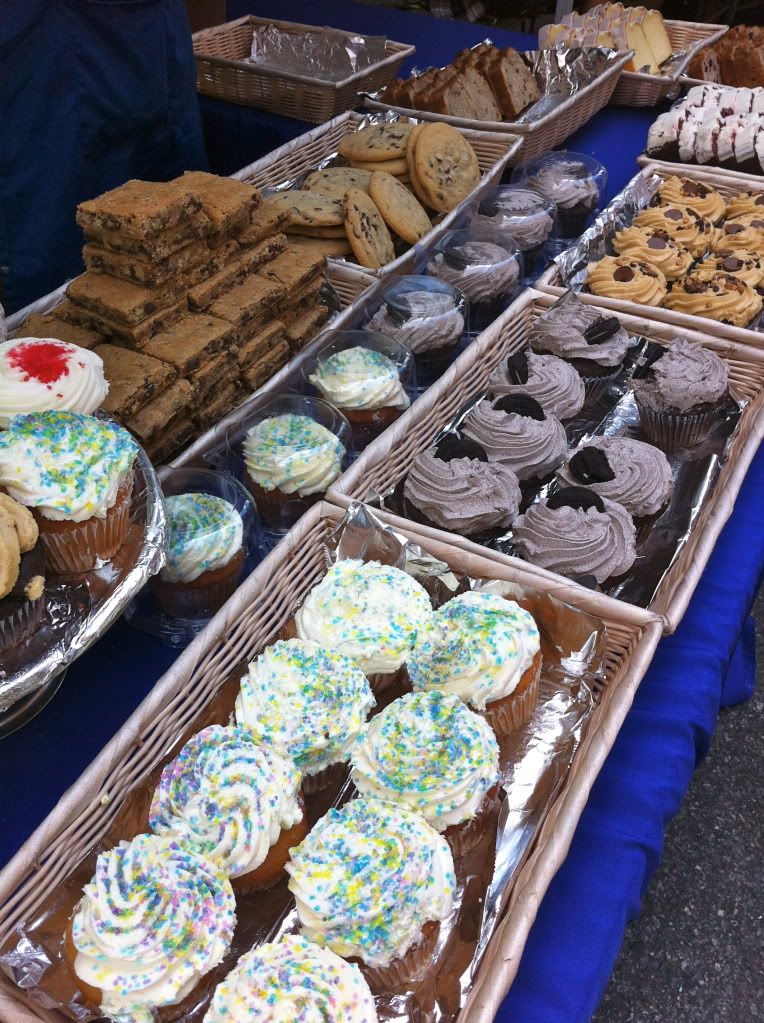 But, an hour later, I ended up back at Yianni's. I had to get one of their cupcakes. They were beautiful! And they were giving free samples of the brownies- delicious- and knew that would bode well for the cupcakes! I was still a bit weary after my previous bad cupcake experience, but I'm a true believer and went ahead with my purchase.
I choose red velvet- my favorite and go-to choice for cupcakes because there really isn't much better than cream cheese frosting.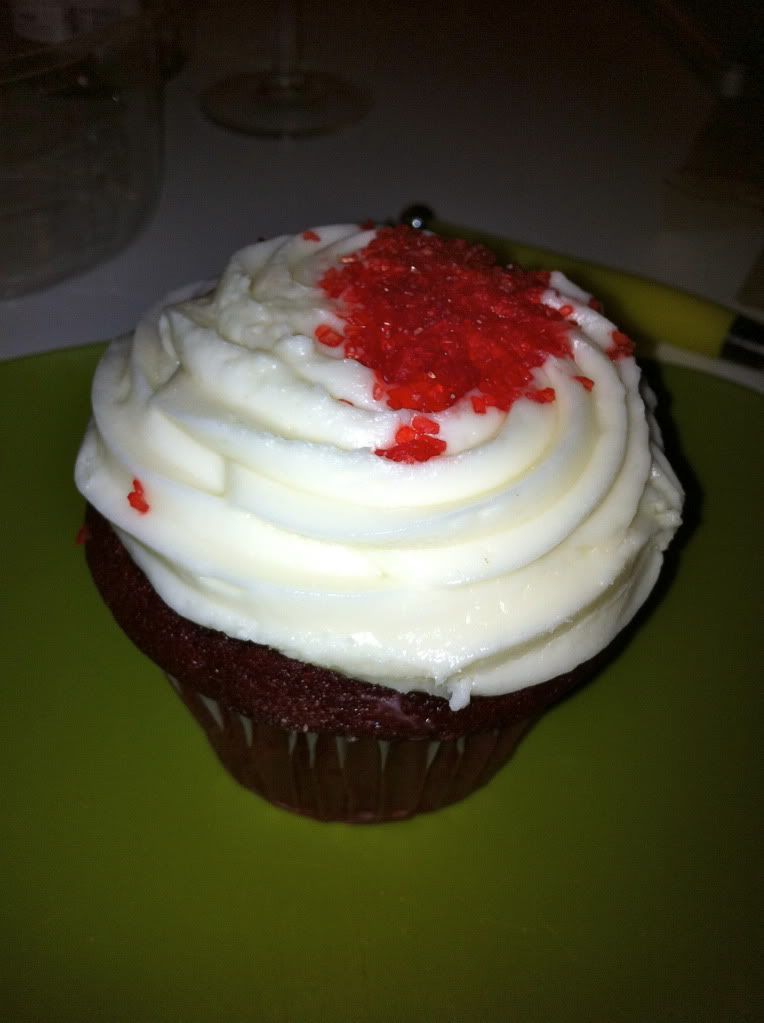 And boy was I happy! The frosting was by far the best part, but the cake was moist and fluffy. It lacked a bit of flavoring- could've used more vanilla, but it was still tasty. I ate half and then put the rest in the fridge for later (it was even better chilled)!
Now $5 is a bit more than I normally enjoy paying for a cupcake, but these were huge and they were quite delicious. Plus it's a special treat because, sadly Yianni's doesn't have a brick and mortar store. But if you see them at a street fair make sure to grab one (or two) or you can order some of their treats online!